Magasinez nos produits
les plus populaires
Nous avons aidé
plus d'un million de parents
à mieux s'organiser
Lisez sur nous
Les médias nous ont démontré leur amour!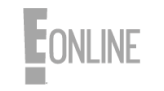 Découvrez pourquoi en jetant un œil sur nos produits tendances
Amasser des fonds n'a jamais été aussi facile
Inscrivez-vous aujourd'hui
Obtenez une commission de 20% sur chaque vente
Aucune distribution ou classement à faire
Nous vous fournissons tout le support nécessaire
Nos clients ont les meilleurs mots!
Excellent labels for busy children
Love these labels as a third time returning customer! These are the labels I trust to hold up well through whatever my kids bring to them! Lol
Third purchase
These are great. We're on our third pack now and the original stickers are still holding strong on the water bottles and containers that we've kept around.
Great for first day!
Super cute labels! It is my first time ordering Mabel's but I'll be back. The starter pack is perfect for the first day of nursery!
Love everything about it!
I only purchase my labels from Mabel's Labels. They stick and don't come off. Even if you want to Peel it off, it doesn't leave a sticky mark and it is still good to stick on another item. Absolutely amazing! Highly recommend it all!
Durable and Fun!
I love the design of the labels, so vibrant and cute. But even better is the durability of them and how long they last, and stay on your personal items.
Perfect Little Labels!
Mabel's Labels are the absolute best! I have been using them since my kids started elementary school. As they are transitioning to high school, I ordered plain labels with just our last name for water bottles and such. The entire family gets use out of these perfect little labels!
Excellent labels!
I love these labels. For the past 5 years, i have been using them on all my kids clothing, footwear, books, toys, and water bottles. The labels last years, and they keep their colours. Thank you Mabel's Labels!